Freelancer And Contractor Pack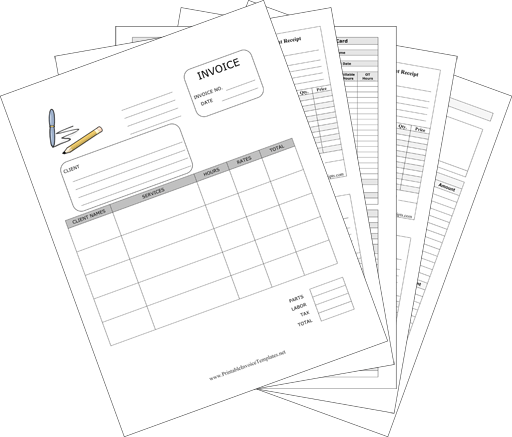 Freelancer and Contractor Printables Pack
Curated from among the printables at the 100-plus FreePrintable.net sites, these forms, trackers, and other items were specially selected to be useful for contractors and freelance or selfemployed workers.
This collection of 35 printables from BusinessFormTemplate.com is handy for keeping track of time worked and money owed, as well as for planning projects and settling agreements. This document contains a rundown of what you'll find in this Freelancer and Contractor Printables Pack. When both a PDF and DOC (Microsoft Word) version are available, both versions have been included. In some cases, there's an XLS spreadsheet file as well. You can customize and print these items as many times as you'd like for your own personal use.
Contracts
Come to an agreement for a job or a work order with these printable contracts that lay out what each party owes the other as well as a mutually agreed-upon cost.
Money
Great for any freelance business or organization, these money forms are great for charging for services, products, parts and labor, and itemized reimbursements.
Planning
Part of running your own business means promoting yourself with flyers, planning out a schedule for multiple projects, bidding on work orders, and sending out a resume.
Subcontractor
These printable forms make it easy to determine what is owed and what is expected of subcontractors and volunteers.
Time
The time cards and timesheets here are great options for contractors who have daily, weekly, monthly, and multi-project commitments.