Inventory Pack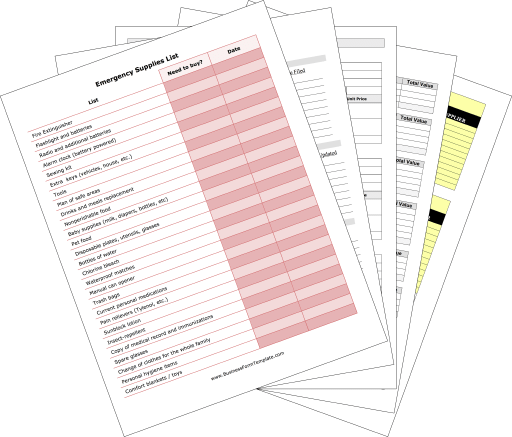 Printable Inventory Collection
FreePrintable.net, which comprises more than 100 websites of free printable templates for home and business purposes, has dozens of forms useful for business organization and inventory. This packet, with 30 curated designs, features the best and most popular templates available at BusinessFormTemplate.com.
Money
Great for any business or organization, these money forms track donations, assets and cash registers. There are also general journal and price list forms for retail stores.
Office
Those who work in an office environment can use these forms to track and organize various items and activities. There are logs for computers, software, documents and incoming or outgoing mail for administrators. There are also records for supplies, chemicals, first aid and emergencies for those who want to ensure a safe environment.
Product and Services
No matter what you sell, it's important to keep good track of storage, orders and shipments. There are plenty of inventory control sheets as well as schedules, reports, count sheets and requisition forms to keep track of all the moving parts.
Whether you're stocking up or shipping out, these papers can all be printed as a PDF or DOC file. Some are also available as an XLS spreadsheet. Choose between color (when available) and black and white, and remember to always print at 100% so that the designs stay true to size.