Start-Up Pack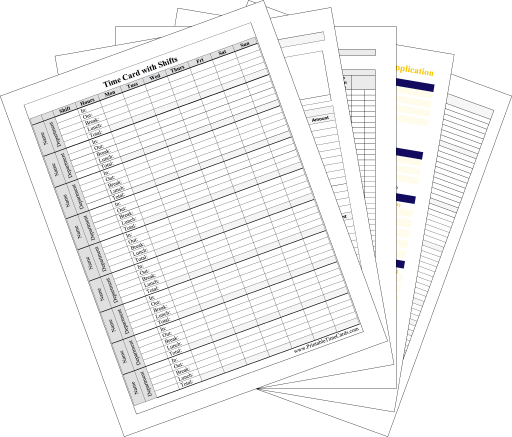 Printable Start-Up Collection
FreePrintable.net, which comprises more than 100 websites of free printable templates for home and business purposes, has dozens of forms useful for start-up companies and entrepreneurs. This packet, with 50 curated designs, features the best and most popular templates available at BusinessFormTemplate.com and BusinessPlanTemplate.net, as well as several bonus forms from PrintableContracts.com, PrintableTimeCards.com, and FreePrintableBusinessCards.net.
Client Forms
Starting a business doesn't just mean having a great idea—it also means getting clients and customers to patronize your business. Client forms include contracts, letters announcing sales and new products, order forms, and a contact log.
Employees
When populating your start-up with new employees, streamline your process with premade job application and interview forms, a scheduling plan and attendance records. There's also an incident report and business cards that can be customized.
Money
The vital process of calculating costs and income can be made easier with the many money forms available, including a capital calculator, expense reports, investment contracts, a credit application, payroll statements, cash vouchers, and bookkeeping records.
Plans
From simple one-page plans to plans that cover pricing, operations, and marketing, there are designs that should help you get your business off the ground. There's also a competitor worksheet, a checklist, and a business proposal.
Whenever you turn that dream into a reality, these papers can all be printed as a PDF or DOC file. Some files are also available as an XLS spreadsheet. Choose between color (when available) and black and white, and remember to always print at 100% so that the designs stay true to size.